Impeccably crafted from the finest vegan leather, the Bresheh Roast pouch is designed to stylishly store your personal care essentials at home or on the go.
Your Personal Care Essential
Made using 100% sustainable materials, featuring timeless style and functional design.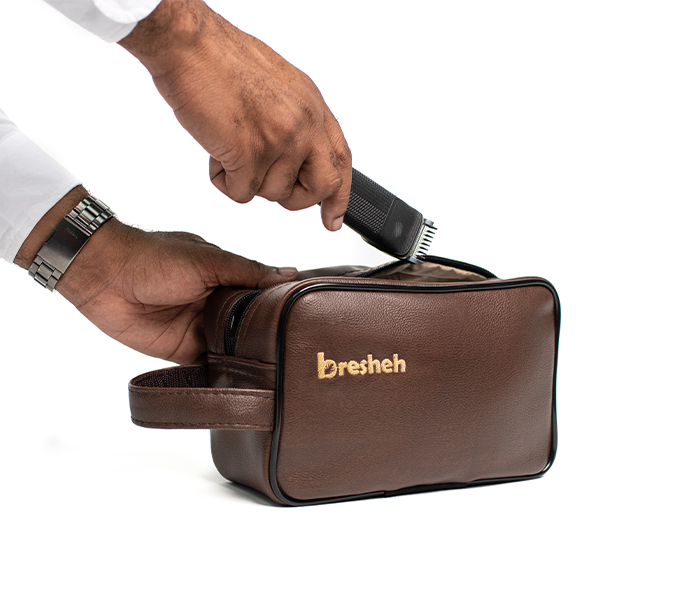 Get ready to take your daily essentials with you on your various adventures or feel fancy at home. 
Purposefully designed from vegan leather 

Sustainably stylish with a spacious interior for your favourite personal care products 

Zippered closure opens into a large main compartment

Additional pockets to safely store small or full-sized toiletries
Built with Your Needs in Mind
We know you love to feel good, do good and look good. 
Handcrafted in Jamaica and designed with you in mind

Water resistant, lightweight and flexible

Features foldable materials making it ideal for travel or a weekend trip 

Available in multiple colours, the design is sleek and elegant, a stylish fit for all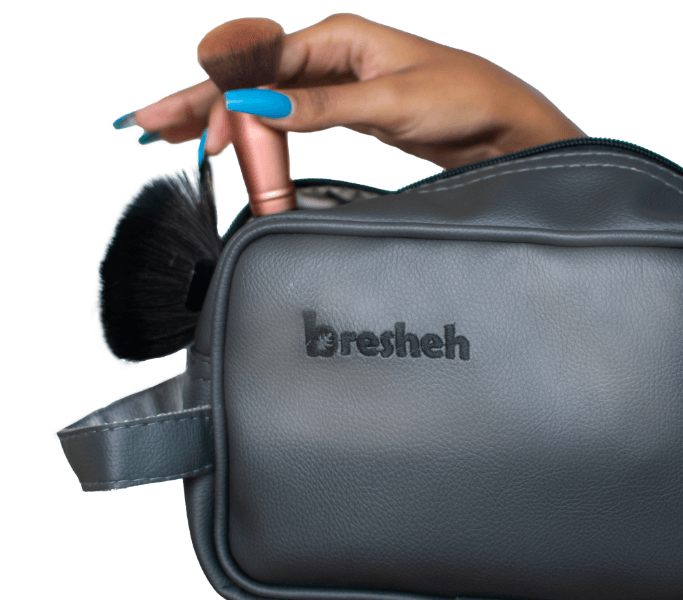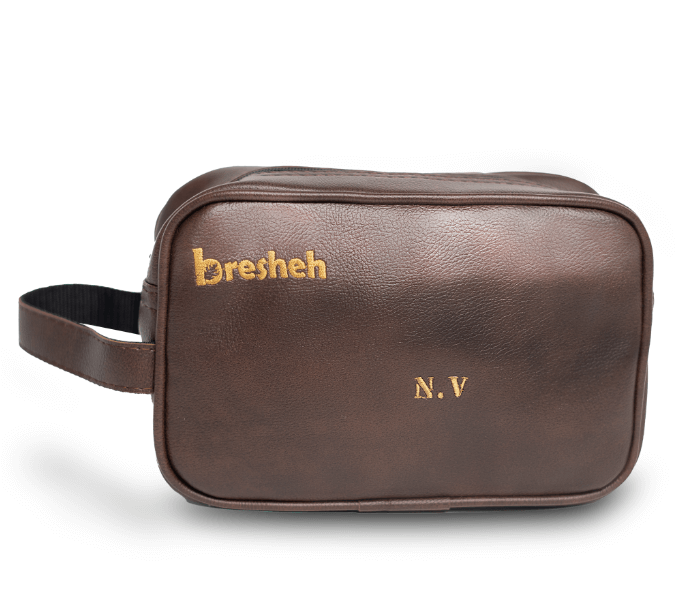 Personalization Inclusive​
Buying Bresheh always means quality and luxury combined. We offer complementary monogramming with every purchase. Choose from a standard range of colours or order customized designs with names or initials for your personal collection or as a stylish and practical gift.